Pump World
News
2019 was a turning-point in the Company growth, not only internally but internationally. Between projects, new products, innovative ideas to improve our solutions and new family members, ARGAL has made a major step forward in the world of pumps.
---
BIG PROJECTS
Thanks to our active and reactive team, ARGAL pumps were chosen to supply entire plants, especially in the corrosive and marine applications.
Start-up Central Phuket AQUARIA
ARGAL has been chosen for supplying one of the biggest aquaria in Thailand held by AQUABLU TECHNOLOGIES, Aquaria At Central Phuket. This project enters our references of aquarium powered by ARGAL centrifugal pumps, such as the biggest in the world (SANYA, China) and the second of Europe (Italy).
>> Read the article
CFP Shrimp fish farms
ARGAL has delivered 27 centrifugal FRP pumps for the most important shrimp fish farms located in Thailand.
>> Read the article

Waste water treatments in Europe for two important Energy Companies
The ASTRAevo range was chosen for operations within wastewater treatment plants in Europe. Our customer asked for an accurate solution to meter two corrosive liquids: citric acid solution 50% and sodium hypochlorite, both at 45°C.
>> Read the article
Electrochlorination plant in Nord Europe for advanced Offshore platform
Two particular SATURNevo FRP fiberglass pumps are ready to fly to Norway for being installed into an evolved and specific offshore oil platform. Based in the Barents Sea, it is considered the most advanced undersea structure compared to other platforms of the kind.
>> Read the article

Steel production plant in Europe for steel treatments
Thanks to the originality and optimised performance of the solid-block pumps QUANTUM, an important company has chosen ARGAL as safe solution for transferring aggressive lqiuids.



IT'S ALL IN THE DETAILS
Not only ARGAL supplies high-quality solutions for big projects but undertakes to look after every detail. We do not offer just "pumps" but smart solutions which are always a step forward. Our centrifugal pumps can be customised from the colour to the integrated accessories, so the operations are tailor-made and precise: from the configuration of AODD pumps for simultaneous pumping of 2 liquids to the FRP pumps - horizontal and sump - customizable with many adaptable accessories for any situation. Other details that ARGAL takes care of is to get complete ranges to have a solution to any operation: SATURNevo series extends with the ZCS "compact" version and the new big size 12x. On the AODD side, ASTRAevo gets completed with the ASTRAsolid, the UHMW-PE solid-block version for abrasive liquids.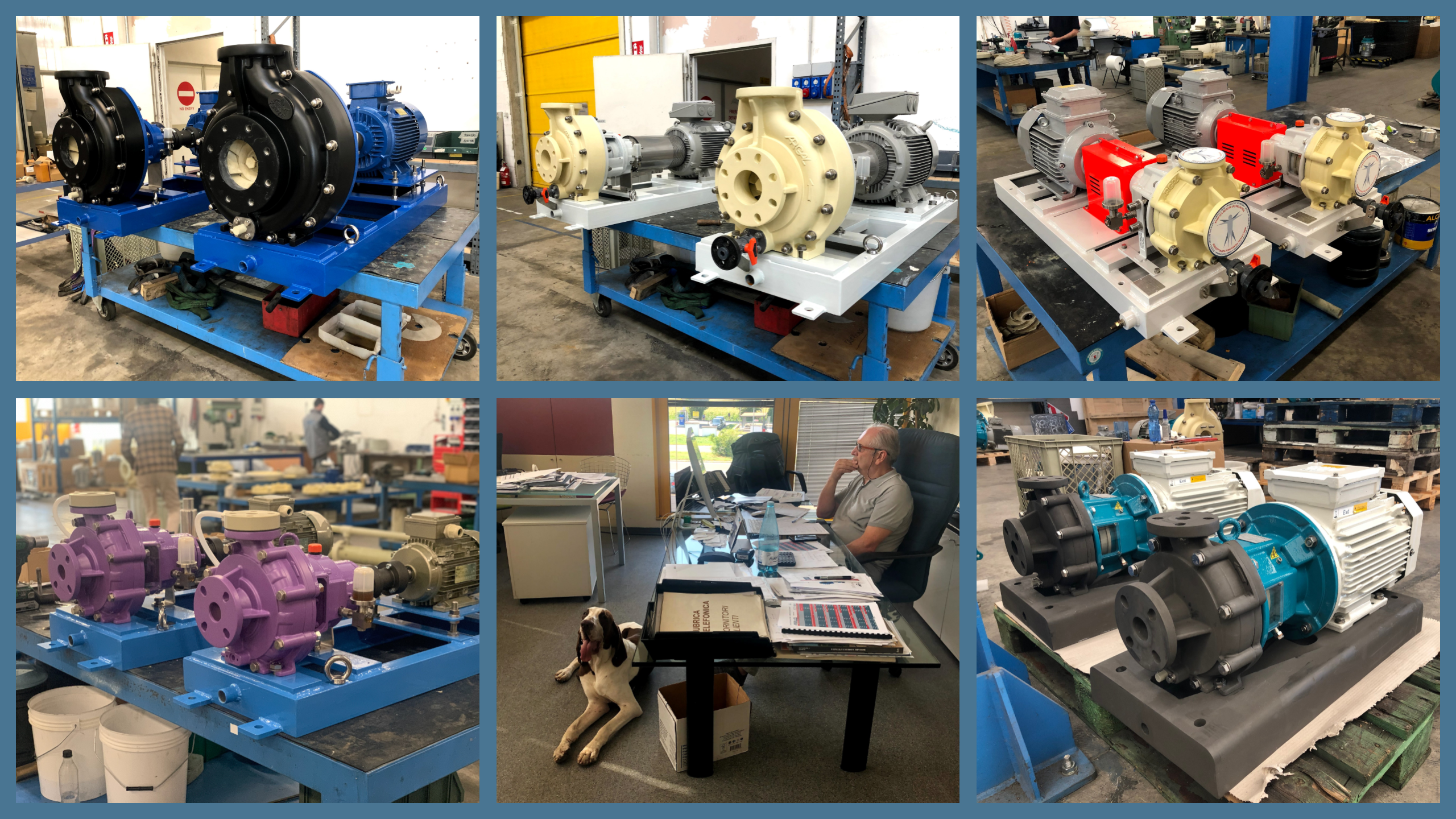 TEAM-WORKING, TEAM-BUILDING, TEAM-GROWING!
ARGAL's family grew up over the last months with 7 new members to help the Company growing from production to sales, from meetings to exhibitions, to give ready-to-apply solutions, carefully tested and packed.