27 centrifugal FRP pumps delivered for the biggest fish farm of Thailand
Pump World
News
27 centrifugal FRP pumps delivered for the biggest fish farm of Thailand
25/03/2019
ARGAL has delivered 27 centrifugal FRP pumps for the most important shrimp fish farms located in Thailand.

2 of the 27 installed pumps for backwash operations
The Aquaculture sector is a growing market which requires reliability, high-quality and efficient systems.

The 27 centrifugal pumps ordered cover the 3 biggest shrimp breeding sites owned by CPF will be installed in the plants based in Chachoengsao, Chantburie and Trad provinces. The 3 fish farming sites were recently restructured to give safe and modern farm systems.

The solutions chosen are SATURNevo ZGS 8x6x13 long-coupled centrifugal pumps made of V1G FRP resin. They operate with a notable flow rate for reaching 46.000 m3/h of seawater per day sites for powering the basins.

Each site is powered by 9 ARGAL pumps:
6 SATURNevo as INTAKE pumps with a flow rate of 270m3/h installed at the beginning of the plant dragging seawater directly from the source.
Whereas the 3 as BACKWASH pumps with a flow rate of 260m3/h installed before the liquid reaches the shrimp basins for an ultimate cleaning of the liquid.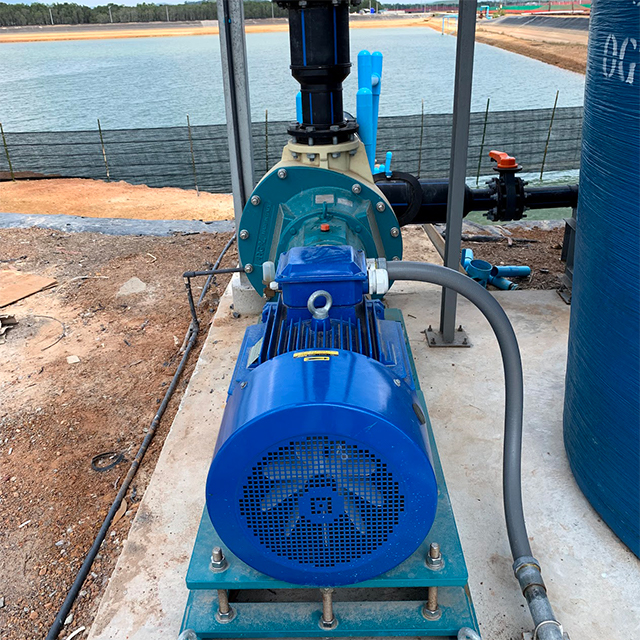 1 of the 27 pumps installed as seawater intake pump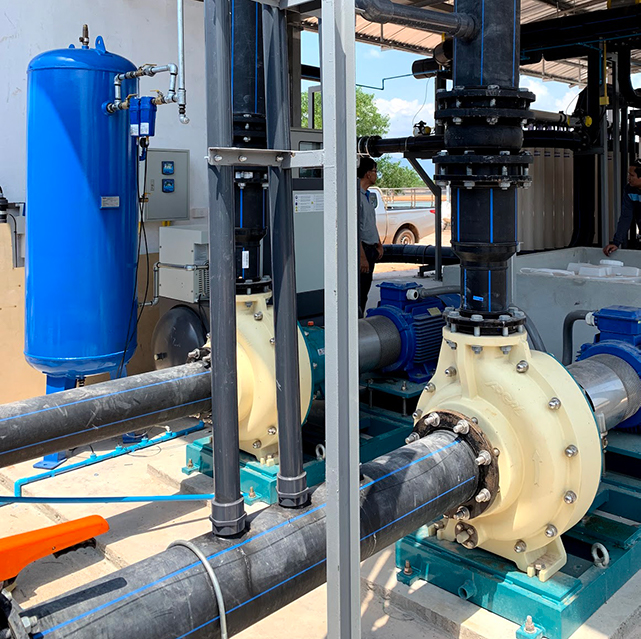 2 of the 27 pumps also installed as seawater intake pumps
---
Why SATURNevo centrifugal FRP pumps are ideal solutions for fish breeding?

High chemical resistance
Where metallic and cast-iron pumps fail due to corrosive issues, the SATURNevo range is the best solution thanks to the construction entirely made of FRP, a high-corrosion resistant material.

High efficiency
The higher performance and better efficiency provided by ARGAL pumps guarantee power saving and improvement on the plant scale.

Low Pressure
SATURNevo pumps ensure high performance with low pressure and heading, reducing the motor rounds at the minimum.