10 ASTRAevo AODD pumps for European waste water treatments
Pump World
News
10 ASTRAevo AODD pumps for European waste water treatments
11/02/2019
The ASTRAevo range was chosen for operations within wastewater treatment plants in Europe. Our customer asked for an accurate solution to meter two corrosive liquids: citric acid solution 50% and sodium hypochlorite, both at 45°C.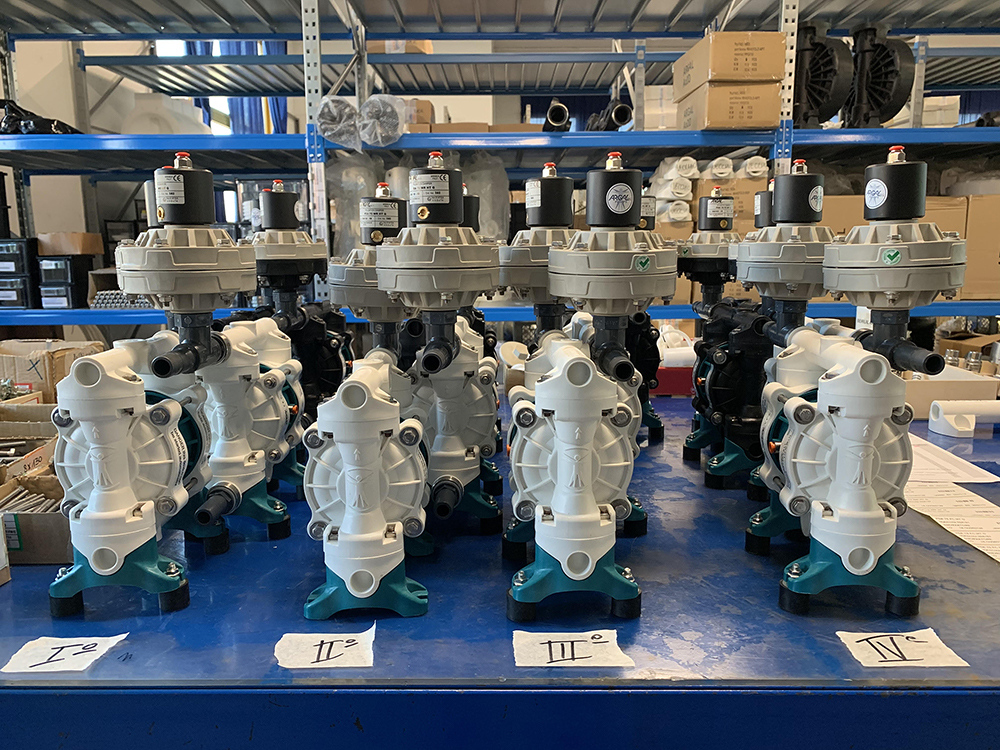 Our solutions?
10 ASTRAevo "DDE 30" pumps made of thermoplastic materials for dosing operations with accessories to regularise the flow which reduce hammerheads and noise level: pulsation dampeners and anti-vibration feet. Moreover, which give high performance for a long-term cycle.

To transfer the citric acid solution 50%, 8 out of the 10 "DDE 30" pumps ordered are made of Polypropylene + glass, which is ideal for the pumping of acids, with capacities of 30 l/min and heading up to 71m. These 8 pumps are equipped with the pulsation dampeners "PDA" also made of Polypropylene + GLASS.

For the pumping of sodium hypochlorite, 2 "DDE 30" pumps were made of PVDF filled with carbon fiber, which is indicated for the transport of corrosive and highly abrasive liquids.

ARGAL'S ASTRAevo pumps are giving a lot of advantages on short and long-term operations, starting from the air consumption: the ASTRAevo DDE 30 pumps are using only 100 Nl/min of air consumption instead of the 400 Nl/min air consumption of the former ASTRA 50-30 pumps. This is a premium advantage from an environmental as well as from an economic point of view.

Plus, ARGAL chooses the best materials of the Italian territory to give high-quality and high-reliability of our solutions: our best-in-class TFM (Modified PTFE) diaphragms ensure low maintenance costs and an extended cycle of life compared to standard PTFE diaphragms.

ARGAL offers a series of accessories to customise the pumps according to the requirements of our customers.