One of the biggest aquarium in Thailand powered by Argal pumps
Pump World
News
One of the biggest aquarium in Thailand powered by Argal pumps
20/12/2018

ARGAL has been chosen for supplying one of the biggest aquaria in Thailand held by AQUABLU TECHNOLOGIES, Aquaria At Central Phuket. This project enters our references of aquarium powered by ARGAL centrifugal pumps, such as the biggest in the world (SANYA, China) and the second of Europe (Italy).
---

The entire aquarium will be equipped with ARGAL mag-driven and mech-sealed pumps: the FRP centrifugal range SATURNevo and the handling thermoplastic range ROUTE and FRONTIERA. All of them will be transferring freshwater and saltwater for feeding the many aquaria which will constitute the biggest marine underworld of Thailand.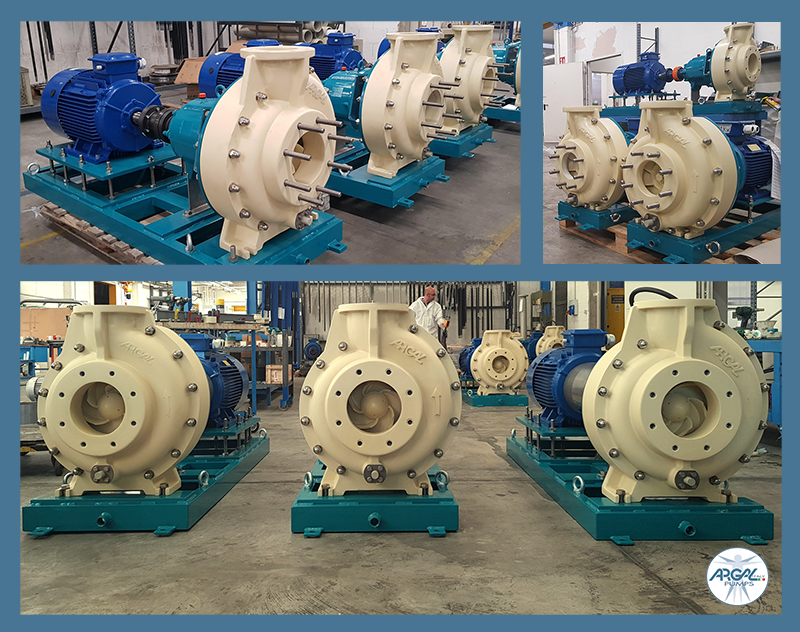 Where will our pumps be installed?
Mainly installed in LSS skid, these systems - pumps included - will be conveying fresh water and salt water from the tank to the underworld basins. AQUARIA plans to have more than 25.000 marine species - some more sensitive than others - which require very high-quality and reliable systems to reconstruct the marine habitat of each species, whether it is from fresh or saltwater and from warm or cold atmosphere.

The centrifugal pumps made of Polypropylene (PP), ROUTE and FRONTIERA will move freshwater and saltwater with capacities between 35 and 50 m3/h for the smallest basins. Whereas the SATURNevo pumps will operate for the large aquarium by pumping seawater with capacities from 60 to 340 m3/h. Indeed, the range is entirely made of fiberglass FRP offer outstanding advantages which overcome corrosive and abrasive issues related to seawater and chlorinated liquids, without interfering with the liquid properties.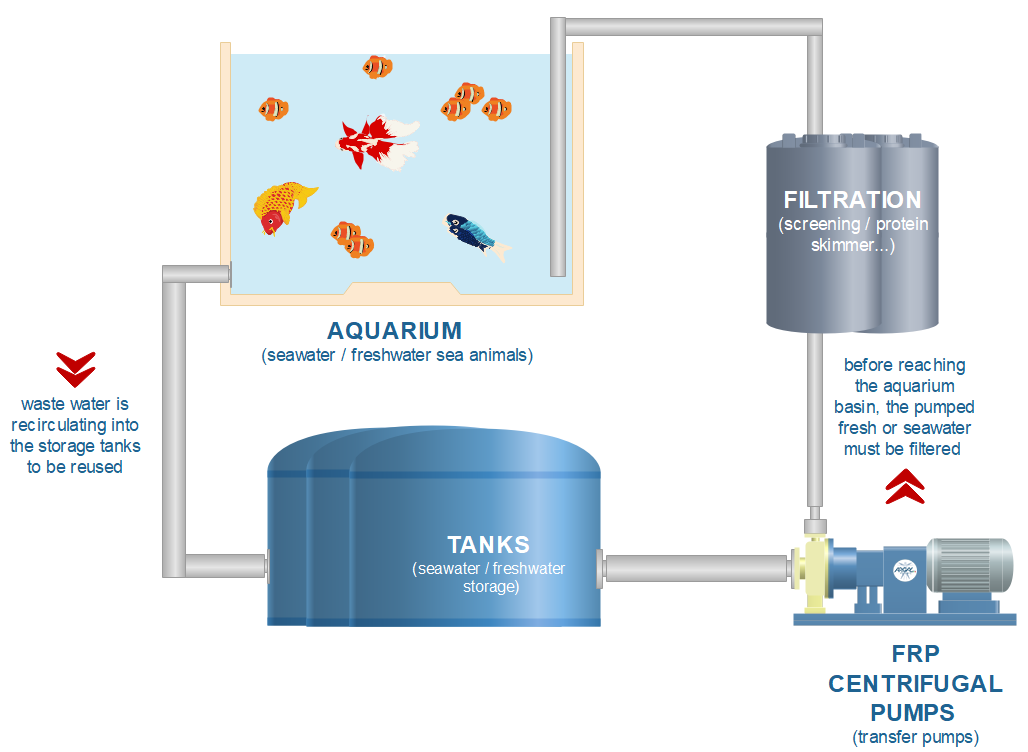 One of the peculiarities that make FRP pumps ideal for operating in marine atmospheres is the refractory material which is inherent to corrosion or salt and temperature variability. SATURNevo won't emit any harmful residue into the liquid neither be subjected to hammerheads – which is the case of metallic pumps. Also, the fiberglass FRP material is a natural insulator and does not conduct heat or cold, it does not expand or contract.

Moreover, SATURNevo pumps boast benefits from high performance to excellent reliability and long life cycle, as well as BACK-PULL-OUT execution to guarantee short stopping times and impellers reinforced with carbon fiber to offer the highest resistance and efficiency.

ARGAL team will assist to the start-up of the aquarium, photo and more information to come in 2019!