SATURNevo pumps for electrochlorination process
Pump World
Installations
SATURNevo pumps for electrochlorination process
11/05/2018
An important client ordered a few pumps for going into an electrochlorination system.
He has chosen our SATURNevo pumps, made for seawater applications: 3 ZGS made of the standard resin V1G and 2 others made of a special coating V1C (ideal when in contact with chlorine).
---
APPLICATION
The electrochlorination process is a pre-treatment phase for cleaning the seawater with the help of sodium hypochlorite. It can be part of different industrial plants, such as desalination or power plant industry.

LIQUIDS
The fiberglass SATURNevo ZGS pumps made of V1G will be installed as booster pumps for seawater at 35°C (20m3/h) whereas the fiberglass SATURNevo ZGS pumps made of V1C will operate as continuous dosing pumps for sodium hypochlorite solution and chlorinated seawater at 38°C (30m3/h).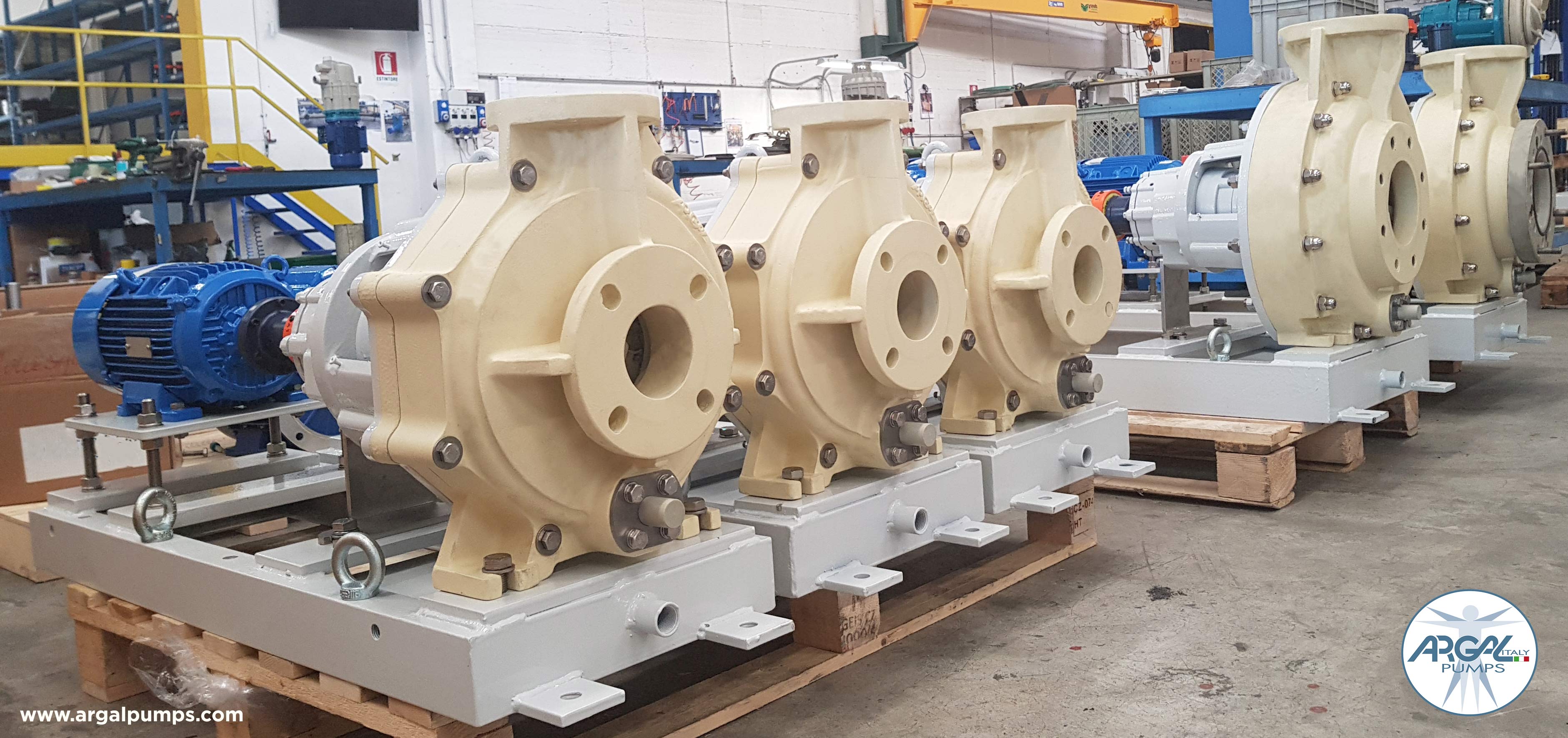 Argal is one of the world leading producers of FRP pumps. Read out this article on our SATURN range to discover more on these seawater pumps.
For technical details, go over there.