13 sump pumps for water treatment utilities in Indonesia
Pump World
News
13 sump pumps for water treatment utilities in Indonesia
18/01/2022
13 sump pumps chosen for water treatment utilities in Indonesia!
KGK and KME Equipro pumps will operate for transferring waste water s. g. 1 kg/dm3 with capacities up to 81m3/h. All of them are made of Polypropylene reinforced with fiber (PP-FRP) which gives greater strength and robustness as well as considerable wear and corrosion resistance.

In the picture, one of the sump pump chosen from KGK G3 series, conceived for transferring liquids with specific gravity, viscosity and/or vapour tension.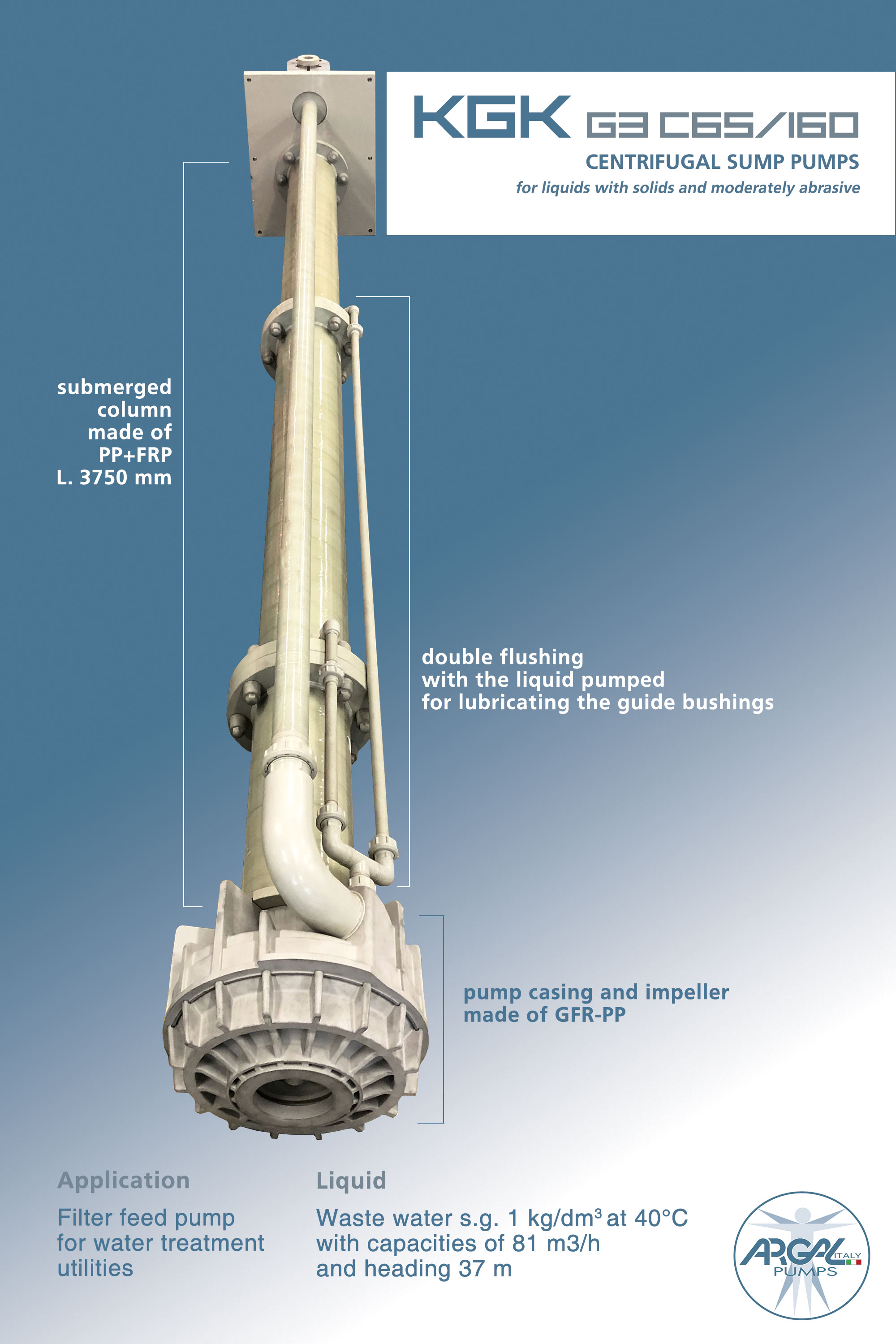 ---
Application
The 13 pumps will be installed as filter feed pumps in water treatment utilities such as Ultrafiltration (UF) or Reverse Osmosis (RO) which can be found in many sectors (galvanization treatment, desalination, food and beverage, chemical plant,…).
Liquid
Waste water at 40°C with capacities from 5 to 81 m3/h and heading 17 to 37m.