SATURNevo series: fiberglass centrifugal pumps for seawater and corrosive liquids
Pump World
SATURNevo series: fiberglass centrifugal pumps for seawater and corrosive liquids
30/04/2022
Are you looking for high-quality European-made FRP pumps?
You are in the right place!
ARGAL is one of the world-leading manufacturers of centrifugal pumps entirely made of FRP (long-strand fiberglass-reinforced polymer) and the world's first producer to offer FRP air-operated double diaphragm pumps.

SATURNevo series is globally renowned and requested for its pumping advantages compared to competitors.

Made of premium quality composites and with advanced technology, SATURNevo series make the difference in the world of corrosion.
---
We have supplied more than 30 big projects worldwide, powering entire rooms and complexes for seawater and corrosive transfer operations.

The latest project powered by SATURNevo pumps is the world's biggest aquarium located in Abu Dhabi, UAE.
---
Fiberglass (FRP) pumps overcome all issues related to corrosion, salt, and temperature variability without interfering with the liquid, being the best alternative to metallic pumps. SATURNevo series ensure a completely safe transfer, with no harmful residues or infection due to the material's damages.
🔹 Advantages?
performance efficiency superior to 80%;

corrosion-free

higher degree of robustness - no coating needed;

excellent mechanical strength and wear resistance;

longer life cycle;

lower maintenance needs;

ARGAL formula "V1G" is a high-quality resin for corrosive liquids containing acids, caustic substances, bleach, seawater, and brine water,...

impeller, flanges, and feet reinforced for further strength and resistance;

🔹 ​​Safe transfer of the pumped liquid in marine and industrial applications
👉 SATURNevo series is mainly requested within seawater and sodium hypochlorite applications such as
aquarium

safari, zoo, and theme parks

fish-farming / aquaculture

desalination

electrochlorination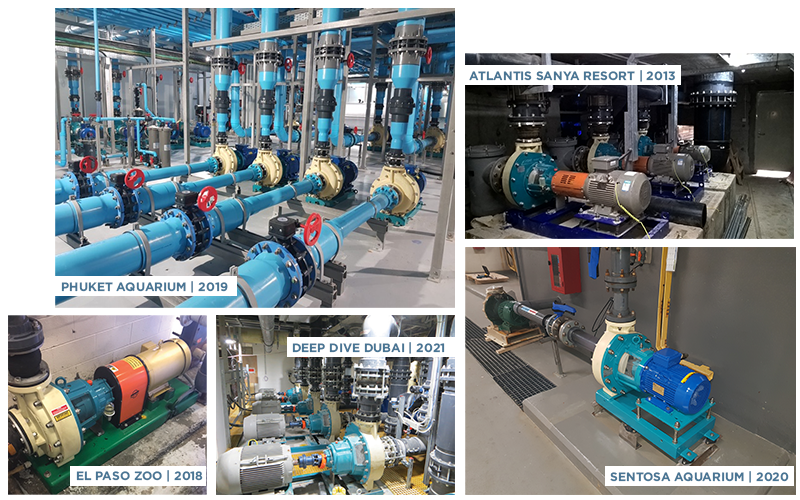 📸 SATURNevo spotted in marine structures around the world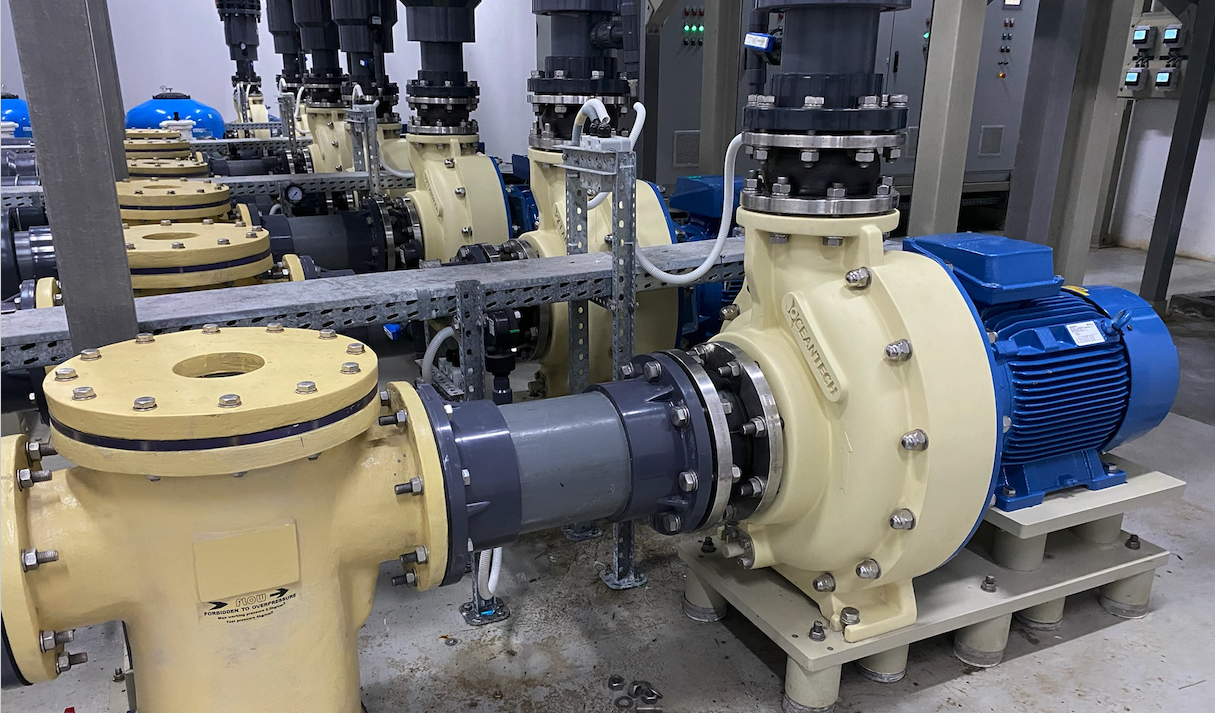 📸 SATURNevo spotted at VinePearl Aquarium in Vietnam

👉 Industrial processes are also requiring such efficient and reliable corrosion-free solutions to operate in
scrubbers

chemical production processes

wastewater treatments

metal finishing and electroplating processes

where there is the use of highly corrosive acids, chemicals, or waste
🔹 FRP accessories made by ARGAL: the add-ons to empower the pump functionalities within specific applications
Along with a large choice of configurations, ARGAL also offers accessories to complete the pump solution. All accessories are thought for specific uses, to ease or empower the process.
FRP baseplate

FRP filters and pre-filters

Hydrocyclone

Drain valve kit

and more...

🔹 ​ARGAL services: a solution with a wide range of applications must fit the best of any system
👉 Pump customization
ARGAL offers a special tailor-made program for customers in need of specific requirements, including special design customization, accessories, and materials. ARGAL experts propose the different alternatives possible and assist the customer in the pump selection and configuration.
Our mission is to meet the customers' and markets' requirements.
👉 Online training and on-site maintenance services
ARGAL gives qualitative assistance as per the customers' needs. We are flexible in making online and on-site assistance when required.
🇮🇹 Designed and made in Italy 🇮🇹