QUANTUM-S (DQS)
QUANTUM-S series is the brand new solution designed and made for the semiconductor sector.
The pump is entirely made of machined ultra-pure PTFE with diaphragms and balls made of modified PTFE.
This configuration not only gives high chemical resistance and mechanical strength, it also ensures a ultra-pure safe pumping up to 120°C.
---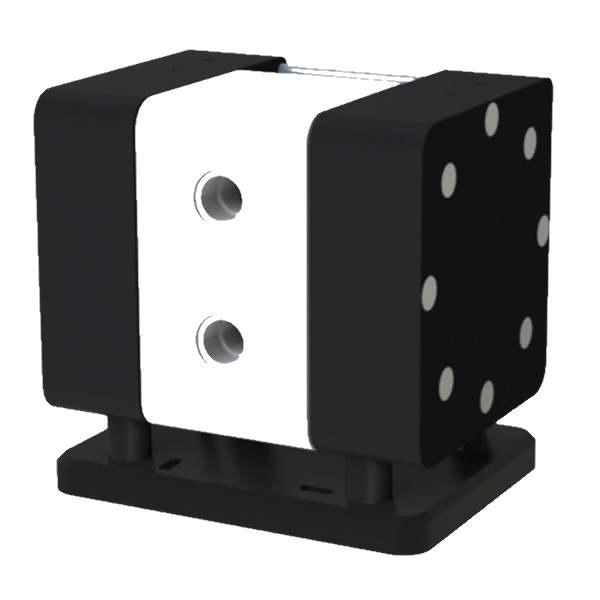 ---
DQS 100 - 1" - up to 85 l/min

DQS 125 with integrated dampener - 1 1/4" - up to 125 l/min

Advanced and safe design for semiconductor Industry

Incredibly low pulsation effect

Diaphragms made of modified PTFE

Unique 5-piece Air Distribution System

No metal part in contact with the liquids

Ultra-clean assembly, testing and packing (optional)

Easy installation and maintenance

On-site training and VR/AR assistance (optional)

For high-purity applications
---
MADE FOR THE ULTRA-CLEAN OPERATIONS
QUANTUM-S series is made for being installed into Semiconductor industry for a safe and ultra-pure operation. The design and materials used to allow the supply of different chemicals, with reliability, efficiency and precision.
Such pump is highly required for the emerging sectors where purity, precision and safety are key-words.
---
This special series is ideal for the following applications
Heat transfer

Ultra-pure chemicals

Electrolyte solutions

Mercure

Solvents

Sulfuric acid

Hydrochloric acid

Nitric acid

Phosphoric acid

Hydrofluoric acid

Hydrogen peroxide