Special solid-block Mistral 3"
Special solid-block Mistral 3"
Main pumped products
Composition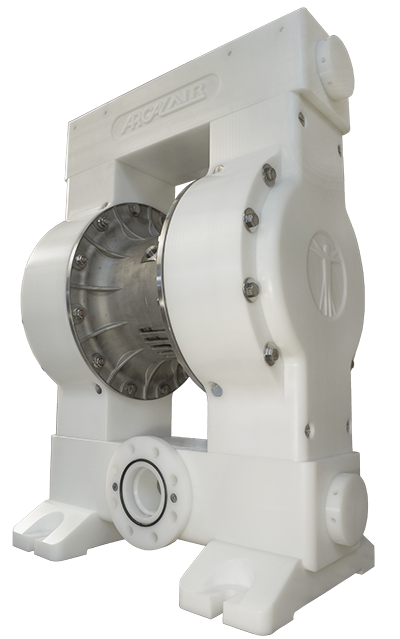 Dimension: 3"
Capacity: 1100 l/min
Heading: 80 m
Air Consumption: 4500 Nl/min
Wetted parts: UHMW-PE
---
MISTRAL range represents the safest and most efficient solution for heavy dangerous and even explosive applications but also for process applications. The special version entirely made of solid-block UHMW-PE completes the range offering a sturdily resistant and everlasting pump with unmatchable efficiency and reliability. They are ideally used for continuous operations and for transferring highly abrasive liquids.
Capacity: up to 1100 l/min
Connections: 3"
---
ATEX standards
These Mistral pumps can operate in dangerous and explosive atmosphere Zone 1 (Serie II -/2 GD IIB T4)
---
Applications
Mistral pumps are ideal for heavy applications and process ones on wastewater treatments' applications for load/unload and for transferring sludge, brine, etc... They can also be employed for cement mixer sewage cleaning, loading and unloading.
---