PP+glass
Main pumped products
Composition

Polypropylene reinforced with fiberglass
It offers high chemical resistance and high mechanical strength. Ideal for corrosive liquids and slightly abrasive. It is not compatible with based-petroleum solvents.
---
DDE 007

---
DDE 15

---
DDE 20

---
DDE 30

---
DDE 60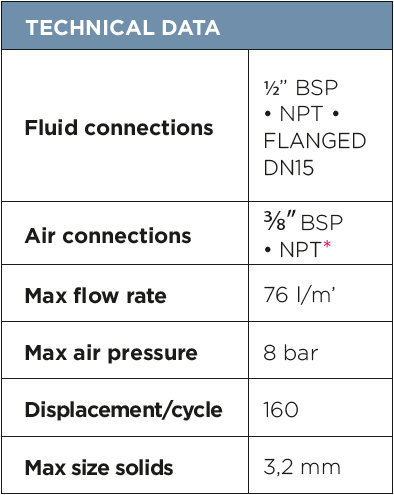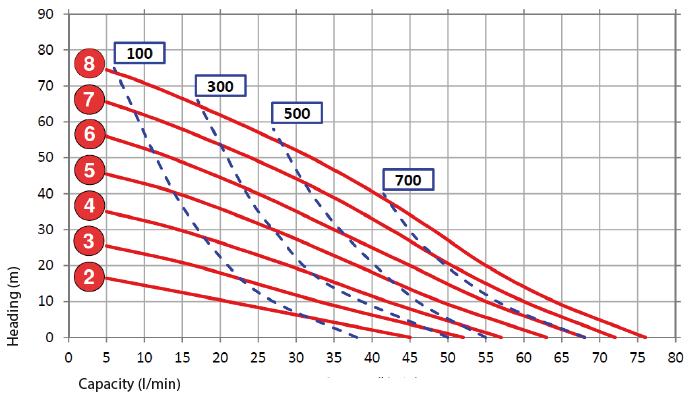 ---
DDE 80

---
DDE 100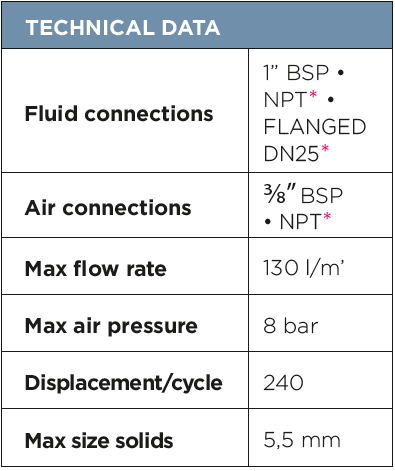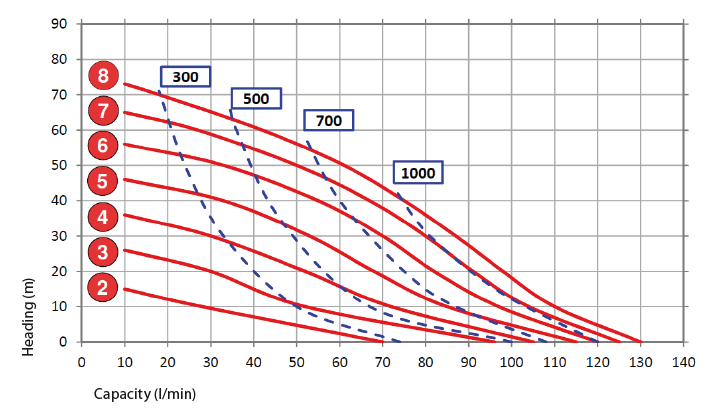 ---
DDE 160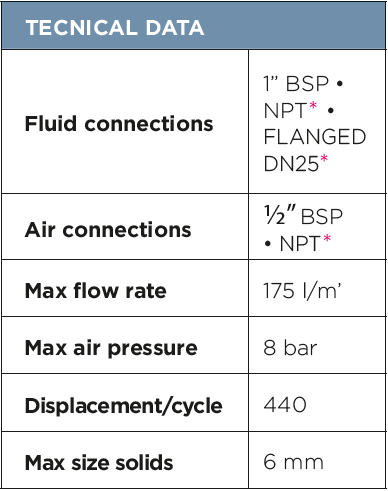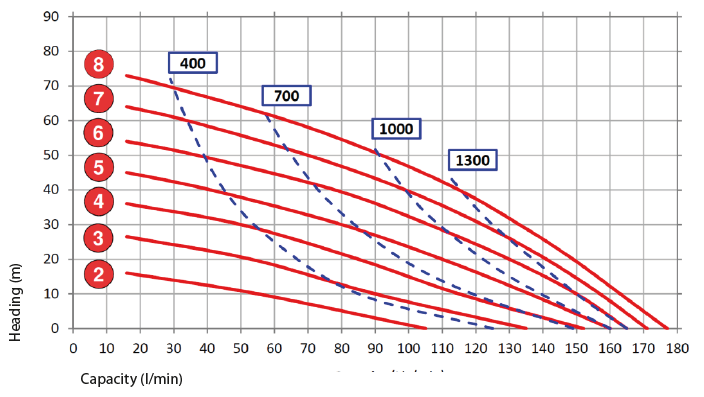 ---
DDE 400

---
DDE 650

High hydraulic performance up to 715 l/min

Optimized air consumption

Evolved diaphragm caps

Non-icing air valve system

Operating sensitivity improved (from 1 bar)

Integrated muffler up to model DDE 160

Easy maintenance

Ideal for shear-sensitive liquids

modified PTFE diaphragms inert to chemical agents

Diaphragms available in thermoplastic materials (TPE, TPV) and reinforced elastomers (FKM, EPDM, NBR)

Dry-running

Self-priming

Upon request: FDA conformity with ASTRAevo FOOD version

Upon request: ATEX Zone 2 (II 3G Ex h IIB T4 Gb X | II 3D Ex h IIIB T135°C Db X) and Zone 1 (II 2G Ex h IIB T4 Gb X | II 3D Ex h IIIB T135°C Db X) with conductive body and parts
---
Standard connections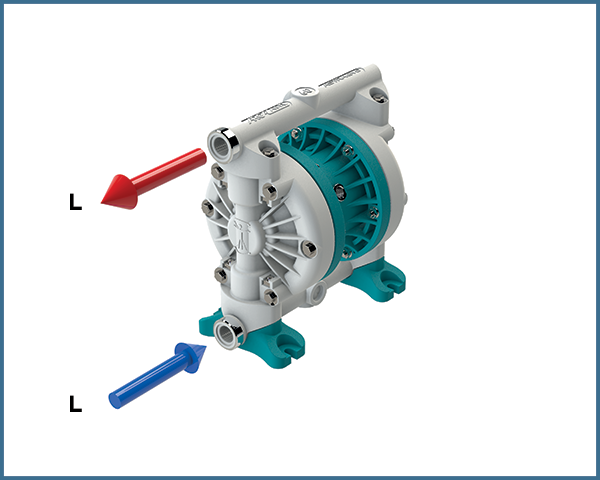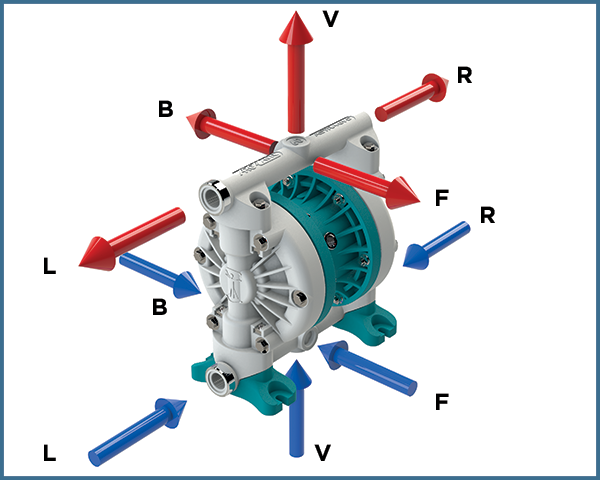 Upon request: all connection configurations are available for plastic and aluminum versions.
AISI 316l versions can be set with the connections up to model DDE 160. Models DDE 400 and DDE 650 have the flanged connections "F-B"

It is not possible to set the "F-B" connections and "V" connection is not recommended for model DDE 020
For further connection configurations, contact us
---
Applications
Chemical production

Surface treatment

Water and wastewater treatment

Aerospace

Pulp and paper

Automotive

Flexographic

Pharmaceutical

...
---